A floor scrubber is a floor cleaning device, equipped with simple tools such as floor brush or floor mop. It is in the form of a walk-behind or a ride-on machine, in order to clean larger areas by injecting water and cleaning solution, lifting, and scrubbing floor. Industrial floor scrubbers have been used in a number of end-use sectors including warehousing, transportation, hospitality, and pharmaceuticals. Technological advancements in robotics have led to the development of autonomous floor scrubbing robots that are now widely available across the globe.
The global Industrial Floor Scrubber market is estimated to account for US$ 485,650.2Mn in 2019 and is expected to grow at a CAGR of 8.5 % over the forecasted period 2020-27.
Market Drivers
Incorporation of advanced technology is expected to support growth of the global industrial floor scrubbers market during the forecast period
The incorporation of the latest technology has increased in the recent past. This incorporation is not limited to green technology only since it includes smart machines as well as robotics. This is done to enhance the efficiency of industrial floor scrubbers. Many end-use industries are such as hospitality are increasingly adopting advanced industrial floor scrubbers for enhanced quality and rapid cleaning.
High growth of warehouse and supply chain industry is expected to boost the global industrial floor scrubbers market growth over the forecast period
Rapid expansion of e-commerce and shipping sectors has led to high growth warehouse and supply chain industry. Various industries are constructing large warehouses to store their products. Such large facilities require high-performance industrial scrubbers for regular cleaning and maintenance.
Market Opportunities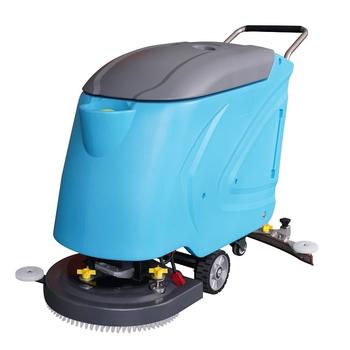 GPS-integrated industrial floor scrubbers can provide lucrative opportunities
Incorporation advanced technologies such as Wi-Fi, GPS, performance data, etc. can provide major opportunities for market players. These technologies can offer maintenance alert for supervisors thereby reducing the incidence of frequent breakdowns and unwarranted expenditure. Major companies in the market can provide novel products and gain a competitive edge in the market.
Advent of compact floor scrubbers can offer excellent business opportunities
Compact industrial floor scrubbers are in high demand from various end-use industries. Compact floor scrubbers are easy to use and require low maintenance. Moreover, these scrubbers can reach out in complex and tight locations effectively where normal floor scrubbers cannot be used.