A
floor scrubber
is a cleaning device used to clean hard floors. They are available in different models and styles and are designed to be easy to use and operate for a wide variety of cleaning applications.
Industrial Scrubbers: Designed to deep clean large areas, these machines have strong vacuum units and available squeegee attachments that catch and collect the solution applied to the floor, leaving behind a fresh, clean surface in one pass. These machines are ideal for warehouses, factories, and other high-traffic spaces that require a deep clean in a fraction of the time.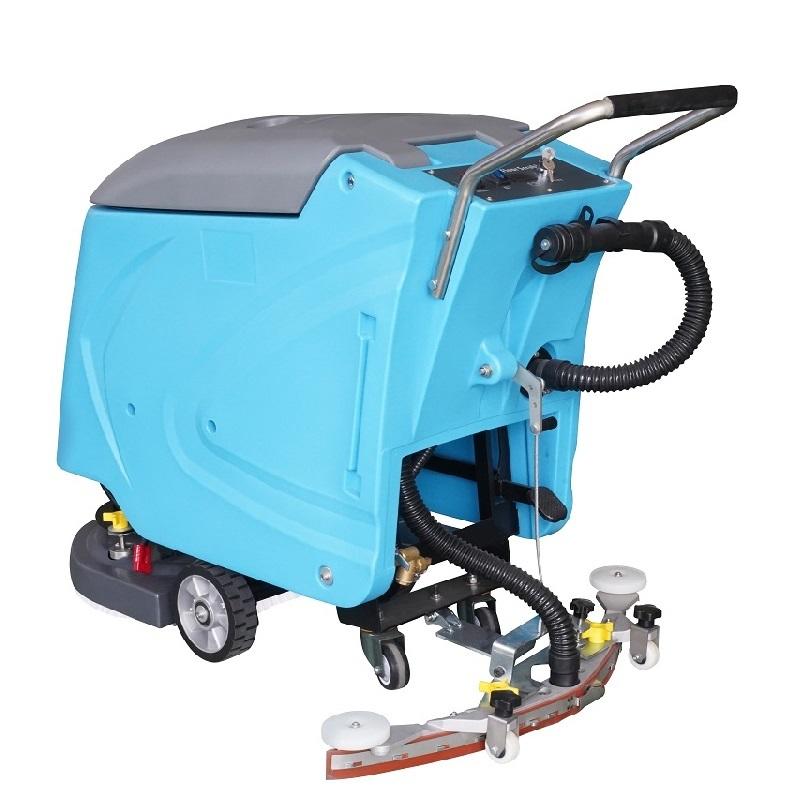 Walk-Behind Electric Automatic Floor Scrubbers: Eliminate waste and reduce risk by controlling detergent levels and dispensing exactly the right amount of solution for daily and routine floor cleaning maintenance. These compact, walk-behind floor scrubbers have a battery and charger onboard making them convenient for use in small areas of the facility.
Cord-Electric Auto Scrubbers: These floor scrubbers are powered by a cord and need to be plugged into an electrical outlet. They can be a great option for smaller facilities, but they can also be cumbersome for larger areas of the building.
Integrated Traction Drive: These scrubbers are equipped with a traction motor that helps the machine move forward by allowing the operator to sit back and maintain a consistent speed throughout the entire cleaning process. They are less cumbersome to operate than a floor scrubber that doesn't have a traction drive and require less breaks for the operator.