Nowadays, small factory floor washing machines are widely recognized by the market for their good cleaning effect. In factories, workshops, warehouse logistics centers, logistics transfer stations, large shopping malls, supermarkets, property community garage parking lots and other places, floor washing machines have become highly efficient. One of the fast cleaning equipment, it is clean and efficient, but it will inevitably cause large and small problems after using it for a long time, so why does the brush plate of the small factory floor washing machine not turn? Let's take a look.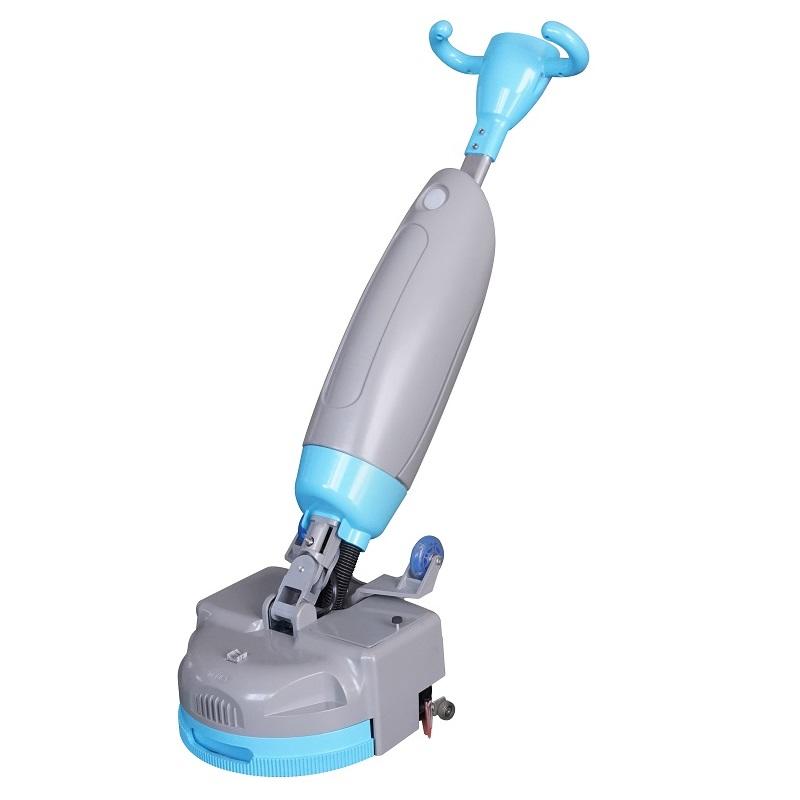 The small factory floor washing machine is a floor washing machine equipment specially provided for the factory. Using the factory floor washing machine can not only clean the floor quickly and efficiently, but also indirectly improve the work efficiency of the workers. Let's introduce the floor washing machine below. Why can't the machine brush disk turn?
1. Why the brush plate can't turn may be the problem of the washing machine circuit of the small factory
From the switch of the brush plate of the small washing machine to the wiring of the motor below, check it. Due to the aging problem of the line, the brush plate of the washing machine will not rotate. Just check the line responsible for flashing the disk, and you can leave the others untouched, so that you can find out whether it is a problem with the line.
2. Why the brush plate of the washing machine can't turn may be the failure of the capacitor
If the starting capacitor of the scrubber burns, the running capacitor is fine, the motor can still run, and the running torque after starting remains unchanged, just be careful to start, because the starting torque will be very small. If the running capacitor is broken, the starting torque will have little effect, but the torque will be smaller during normal washing, and the water in your water tank will be less. The capacitor is broken and needs a better new one.
3. The brush motor of the washing machine in the small factory is damaged
If it has been used for a long time, it may be that the scrubber motor of the scrubber has aged, and the best way is to replace it with a new scrubber motor of the same type. It may also be that the carbon brushes of the motor are worn, which can be solved by directly replacing the carbon brushes, or you can take out the original carbon brushes, adjust the position, and continue to use them.