Here are the things to look for when you are not getting any or the proper amount of cleaning solution on the floor.
Solution Filter: Many times this doesn't get cleaned and it slowly clogs up. These filter bowels vary in size but it will look similar to the one shown below:
This is easy to fix. Make sure to drain the solution tank first before removing the filter bowel. Then take off the filter bowel, clean the screen and screw the bowel back in place. You don't want it to look like this:

Take the screen out and rinse it with water then reinstall.
Hint: Always keep an extra solution filter and cap in stock. These can get brittle and crack or get damaged pretty easily.
There could also be an inline filter screen:
Solution valve: Are the wires hooked up? Most of these have two wires; check to make sure they're both connected. Some valves also have an adjustment to increase or decrease the amount of water coming out. Is it turned off or down all the way? There could also be debris inside of this valve. Especially if the filter bowel screen has been removed. See the stuff in the picture above? With no screen all that stuff is going into the solution valve. When that happens, it plugs up and can also drip water all the time because the valve can't shut completely.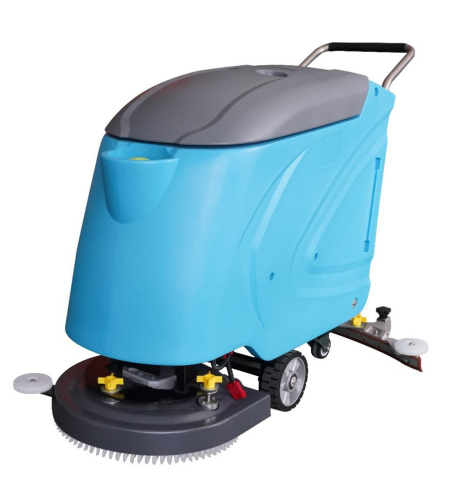 As a professional
China industrial floor scrubbers manufacturers
and commercial floor scrubbers machine suppliers, Being Founded in 1995, located in the industrial base of plastic products and home appliances in China-- Ningbo CIXI Zhouxiang Town, with an area of 13,000 square meters, Cixi Queside Plastic Electrical Appliance Co., Ltd, is firmly dedicated to the design, R&D, and manufacturing of middle and high-end commercial floor scrubbers machine and related auxiliary products.