Floor scrubber is an essential tool to keep the floor clean. But like any type of equipment, they do require some maintenance to keep working properly. This can be frustrating when your scrubber is not working and needs to be done. As long as the operator is familiar with the basic functions of the machine and the common problems that may arise, many problems can be avoided.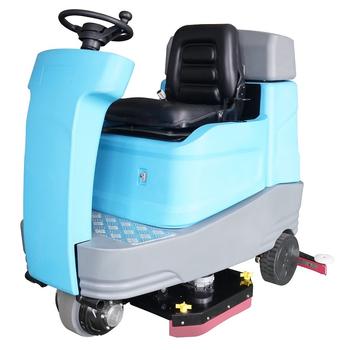 Over the years, our technicians have heard such complaints countless times. This is the first thing to look for. Sometimes it's not a battery problem; it's a carrier's problem. Make sure it is plugged in to charge after use. After plugging in the charger, make sure it is actually powered and charging.
On most machines, this ampere reading should rise to 15 to 20 amperes within a few hours, and then slowly decrease. When the machine is properly charged, you should see a reading of 0.0A on this particular charger. Many scrubbers have external chargers.
Similarly, the needle on the charger will initially rise to approximately 20 amps, and then slowly drop as it charges. Other external chargers (such as the Lester E series) do not have a fuel gauge, but instead have 3 indicator lights-green, yellow, and red. Make sure it flashes yellow. This indicates that it is charging. After charging is complete, red will indicate a fault and green will be displayed.
Check if one of these metal contacts is pushed back, if there are cracks in the red or gray plastic casing, and if the 2 Anderson plugs are fully connected together. This may be an issue with the onboard or external charger.
If it is not charging, please check whether the socket it is plugged into has voltage. Has the circuit breaker tripped? Also check if the power cord of the charger is plugged in correctly.