Clean floors make a great first impression to customers and visitors to your business. But keeping them clean can be challenging. Many of our customers find that controlling the majority of dirt at the source goes along way toward keeping the entire business clean. When a business has office space or a showroom connected to a warehouse or shop area, the dirt and grime from these areas inevitably make their way onto office floors. Keeping work area floors clean greatly reduces the cost of cleaning office floors and makes a dramatic impact on the look of your business.
Mopping floors is very labor intensive and can seem like you're just smearing a lot of the dirt around. Having a floor scrubber will recover all that dirt - leaving your floor clean and dry. Floor scrubbers are the most effective and economical way to keep your hard floor surfaces clean.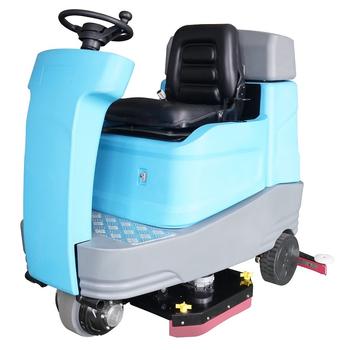 As a professional China industrial floor scrubbers manufacturers and commercial floor scrubbers machine suppliers, Being Founded in 1995, located in the industrial base of plastic products and home appliances in China-- Ningbo CIXI Zhouxiang Town, with an area of 13,000 square meters, Cixi Queside Plastic Electrical Appliance Co., Ltd, is firmly dedicated to the design, R&D, and manufacturing of middle and high-end commercial floor scrubbers machine and related auxiliary products.