When choosing the type of floor scrubber that is right for your business, there are many options and it can be difficult to make a decision. Many business owners find that in addition to being environmentally friendly, driving scrubbers can also save them and their employees time and maintenance costs.
This is why many business owners choose to use drive-on scrubbers: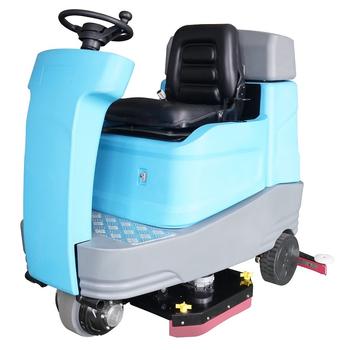 They are very effective in cleaning large areas. There is no need to clean in three steps: cleaning, scrubbing and drying; the driving scrubber can complete all three operations in a descending path. In this way, they are very effective.
The bigger the better. Thanks to its design, the riding scrubber can clean a larger area. This also means that they carry a larger cleaning solution tank, which reduces the number of times to empty and refill the cleaning solution.
It's easier for employees. Compared with walk-behind scrubbers, ride-on scrubbers require employees to spend less energy to operate them. Therefore, they can reduce the wear and tear on employees' bodies and clean the entire area in a short time.
The advantage of a business owner with a drive-on scrubber is worth the investment. These scrubbers come in a variety of sizes and models to meet various business needs.
https://www.scrubbermachine.net/