A hand push floor cleaning machine is a great way to keep your floors looking and feeling their best. Designed to be used by just one person, they are a great alternative to vacuums and can remove up to 98% of dirt from the floor.
They can clean a wide variety of floors, including marble, epoxy, PVC, emery, and terrazzo. They are also suitable for hospitals and other quiet environments where a low noise, no-disruptive floor cleaner is needed.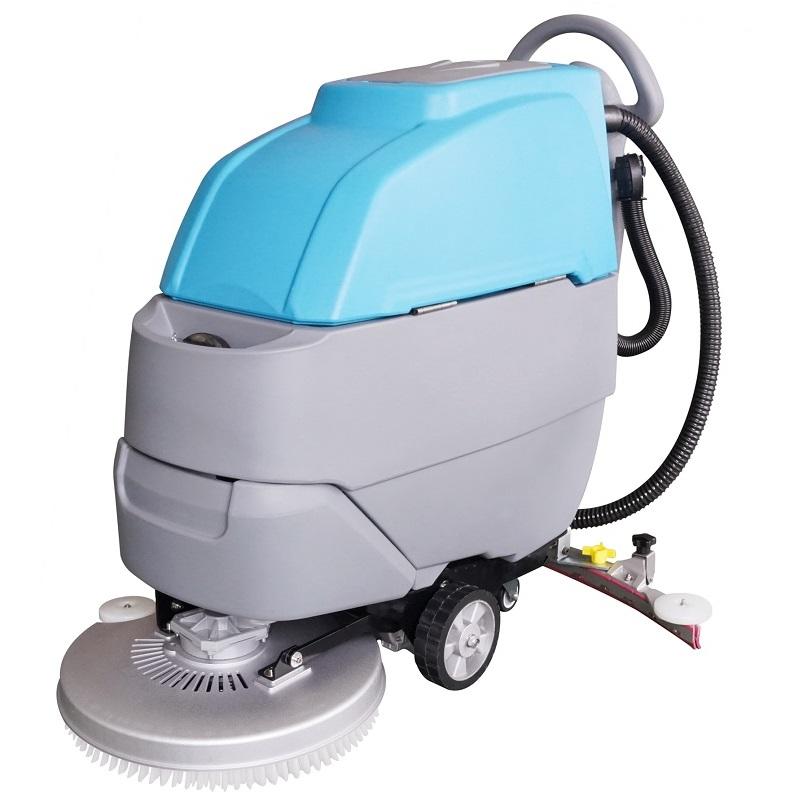 The key features of this hand push floor cleaner are the high speed spinners beneath the brushes, and the vacuum action that sucks up dirty water and deposits it in a tank at the back of the machine. They work brilliantly, scrubbing out stains and leaving your floor looking shiny and bright.
We have many different types of floor scrubbers for you to choose from, so we can help you find the right machine for your needs. Self-propelled and ride-on models are available, and you can choose between a battery-powered and corded unit depending on your application and budget.
Self-propelled machines use the rotation of the brushes to propel the unit, reducing operator fatigue and providing better ergonomics for operators. This type of floor scrubber is often used in small- and medium-sized commercial applications such as office and school buildings.
Rider-on models are similar to ride-on lawnmowers, with a control panel on the handle that activates the scrubbing system, vacuum/squeegee and travel speed. These floor scrubbers are often used in smaller and medium-sized facilities and can be operated by a single operator.