Nowadays, the property management of living quarters is all mechanized, and cleaning the ground of the community is the main work in property management. In order to save manpower and expenses, most of the current community properties choose to purchase small sweepers, which not only improves work efficiency, but also saves part of the management costs. . So, what aspects should the community consider when purchasing a small sweeper?
How to choose a small sweeper?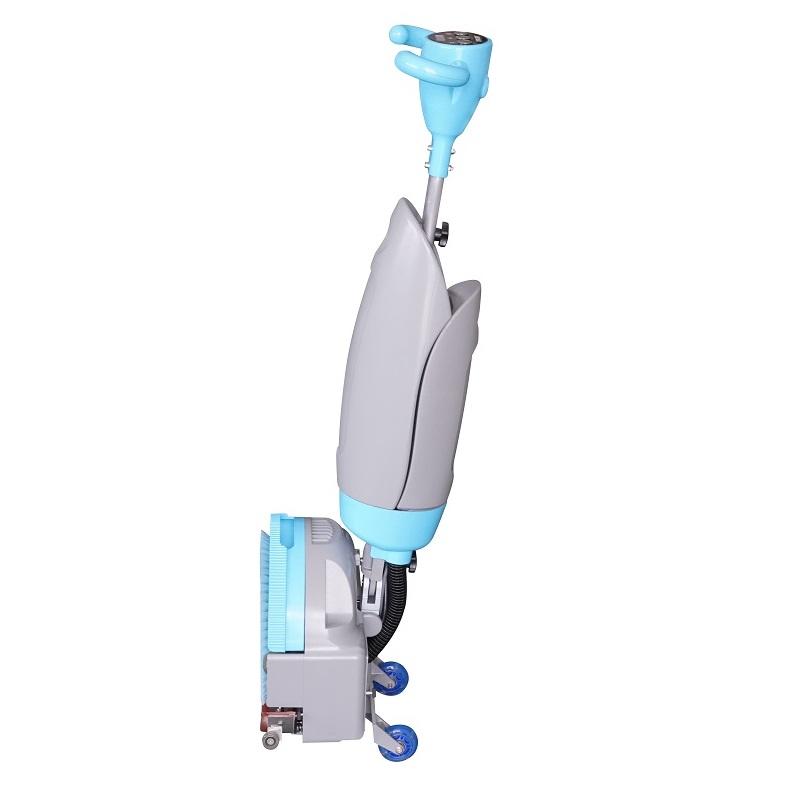 The first thing to consider is the road environment of the community. Whether the road surface of the community is flat, and whether the garbage is common road garbage such as dust, branches and leaves, and paper scraps. The width of the road, the curvature, whether it is accompanied by speed bumps and underground garages need to be cleaned. The size of the cleaning area and the requirements for the cleanliness of the environment can be used to select the appropriate sweeper.
Secondly, it is necessary to estimate the cleaning area of ​​the community, the width of the narrowed out, and select the suitable model of the small sweeper. At the same time, if the underground parking lot needs to be cleaned, it is necessary to consider the climbing ability of the sweeper, the passing ability of the small sweeper over the speed bump, etc.
From an environmental point of view, brooms and mops consume a lot of wood and cotton every year, and the devouring of nature is amazing. On the other hand, the Chongqing washing machine has no exhaust emission and environmental pollution, does not require wood and cotton cloth, and all use environmentally friendly materials, which are green and energy-saving!