The new cleaning equipment in the 21st century includes high-pressure washing machines, floor washing machines, and floor sweeping machines, and floor washing machines can be divided into hand-push floor washing machines and driving floor washing machines according to their functions, while floor sweeping machines can also be divided into hand push washing machines. sweeper and ride-on sweeper, then today we will talk about the walk-behind sweeper.
We all know that the labor cost in the 21st century is very high, so it is more economical and practical to use machinery to replace labor, so the era of mechanization has come. Walk-behind sweepers are more efficient and economical than manual cleaning, so more and more companies are willing to choose walk-behind sweepers. Let's take a look at the characteristics of a walk-behind sweeper.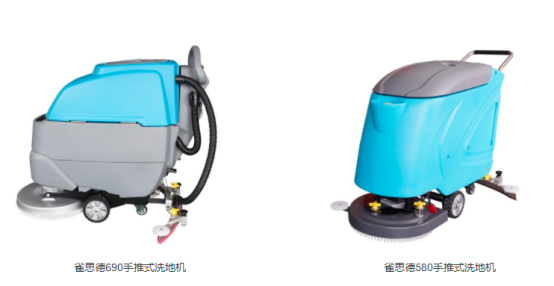 1. No energy required: the mechanical principle is hand-driven.
2. Green environmental protection: no noise, no emissions and no pollution.
3. Labor-saving and labor-saving: one machine supports 4-8 people.
4. Durable: anti-corrosion, anti-aging and no deformation.
5. High-quality engineering plastics: The body is made of high-quality virgin engineering plastics, which are durable, corrosion-resistant, aging-resistant and not deformed.
6. High-density wear-resistant roller brush: The main brush and side brush are made of high-quality wear-resistant materials, and at the same time, the length is increased, and the cleaning efficiency is higher.
7. Large-capacity trash can, newly upgraded 45L trash can, large-capacity, easy to dump, engineering plastic, impact-resistant and anti-fall.
It can be seen that the hand-push sweeper is very easy to use. It is not only environmentally friendly and pollution-free, but also has high cleaning efficiency and is not only wear-resistant and impact-resistant, but also very economical. A hand-push sweeper is equivalent to several manual cleaning costs, while A walk-behind sweeper can be used for several years, and consumables usually need to be replaced every few months, and the price of consumables is much cheaper than that of a ride-on sweeper, so small factory workshops, warehouses and other places are very suitable for walk-behind sweeping. machine.