A floor scrubber is a cleaning device that injects water with a cleaning solution, agitates it on the floor, and removes the residue. They can be used in a variety of ways, from a simple floor mop to walk-behind or ride-on scrubbers that clean larger areas.
Automatic Floor Scrubbers (Auto-Scrubber)
Automatic floor scrubbers, also known as auto-scrubbers, are janitorial cleaning machines that replace traditional mops and buckets with an automated system. They apply cleaning solution, aggressively scrub and dry floors in one pass, and save time and labor compared to a mop and bucket.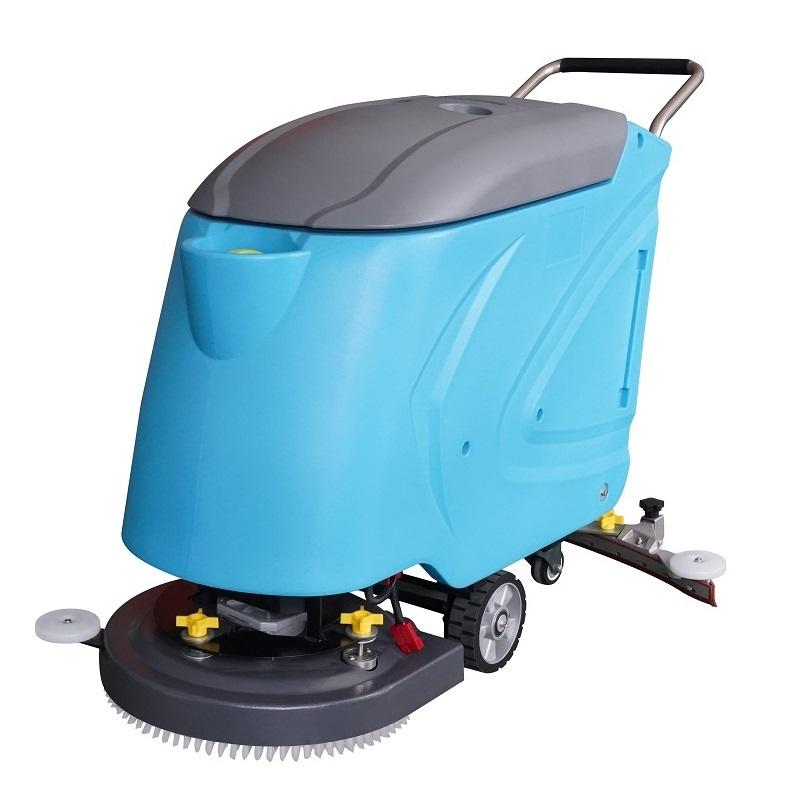 How to Choose an Automatic Floor Scrubber
An automatic scrubber consists of a rotary or cylindrical scrubbing head, an automatic system for dispensing cleaning solution, and an automated system for vacuuming the solution up. This ensures a hygienic and standardized floor clean in one pass and minimizes the amount of water used.
The type of floor cleaning solution you use is also a factor to consider when choosing a machine. Neutral cleaners typically work best for sealed flooring while alkaline cleaners are a good option for concrete.
Scrubbers are available in a wide range of measurements, solution and recovery tank sizes, and customizable options, such as disc or cylindrical scrub heads, pad drivers, and brushes. Depending on your application, IPC Eagle can help you find the right floor scrubber for your facility.