A ride-on scrubber machine is a type of floor cleaning equipment that is designed to be operated while the user is seated on the machine. It typically features a scrubbing brush or pad that is powered by an electric motor and is used to clean large areas of flooring, such as warehouses or shopping malls. The machine is typically powered by batteries, which allows for a greater degree of maneuverability and eliminates the need for a power cord. Some ride-on scrubbers are also equipped with vacuum systems for collecting debris and dirty water.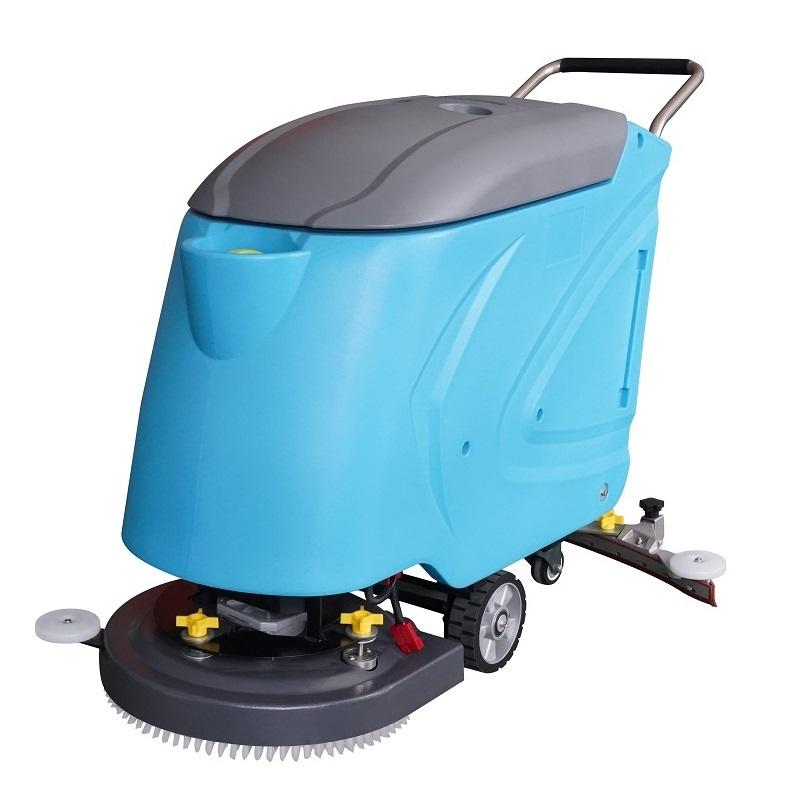 Ride-on scrubber machines have several advantages over traditional manual cleaning methods:
Increased productivity: Ride-on scrubbers can clean large areas quickly and efficiently, allowing for faster completion of cleaning tasks.
Improved cleaning quality: The brush and vacuum systems on ride-on scrubbers are specifically designed for heavy-duty cleaning, resulting in a deeper and more thorough clean.
Reduced operator fatigue: Because the operator sits on the machine while using it, they are not required to walk and push a heavy machine, reducing physical strain.
Greater maneuverability: Ride-on scrubbers are designed to navigate tight spaces and around obstacles with ease, making them ideal for cleaning in challenging environments.
Lower labor costs: Ride-on scrubbers can clean large areas in a shorter amount of time, resulting in lower labor costs.
Increased safety: Ride-on scrubbers can be equipped with safety features such as automatic shut-off and obstacle detection sensors, reducing the risk of accidents and injuries.