The automatic floor washing machine is applicable to various hard floors, such as cement floor, terrazzo floor, epoxy floor, floor paint floor, ceramic tile floor, etc. it has been used in more and more places to help people finish the floor cleaning work efficiently and easily. In order to better clean the floor, we need to use different types of brush discs on the floors of different materials. Our company will carry out detailed training when the floor washer is delivered for use, If there is anything else you don't understand, you can see the installation and removal methods of the brush plate of the hand-propelled floor washer in this article to master: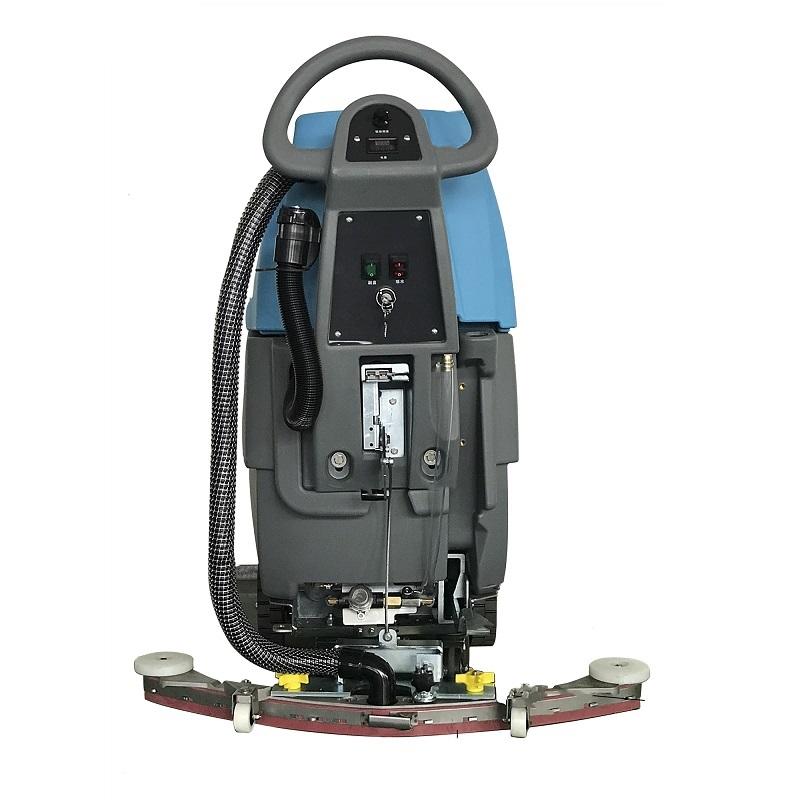 How to install and disassemble the brush disc of the hand-propelled floor washer?
When removing the brush disc, we need to step down the pedal of the brush disc first, so that we can lift the brush disc, and then rotate the brush disc clockwise or anticlockwise by hand to remove the brush disc.
Then, when installing the brush plate, it is generally recommended to use a brush to clean the cement floor and ceramic tile floor. When cleaning the marble floor, it is necessary to use a white cleaning pad to clean it. When installing the brush plate, it is necessary to lift the brush plate pedal of the hand push type floor washer, and then align the buckle of the brush plate with the buckle to complete the installation.
The installation and disassembly of the brush disc of the hand-propelled floor washer is very simple. I believe that through the above sharing, you will be able to master the method of replacing the brush disc when using the floor washer in the future.