For factories, workshops, restaurants, canteens and other places, the cleaning of oil pollution on the ground has always been a big problem. There are many oil pollution on the factory floor, which volatilizes quickly in summer, which seriously affects the normal work of workers. It is very difficult and not thorough enough to clean with traditional cleaning methods. Whether the machine can meet the needs of cleaning, canteen floor fume, food sewage, and a large number of machinery manufacturing operations in the factory, resulting in a lot of mechanical oil, cutting fluid and other industrial oil stains left on the ground, if the oil stains are not cleaned for a long time, they will form thick oil, so how to clean up these oil stains?
The oil pollution on the floor of the workshop is usually industrial oil pollution such as mechanical oil and cutting fluid. In addition, there will be oil pollution such as fatty oil and vegetable oil. The treatment methods are as follows:
1. If there is less oil, you can directly use a mop to scrub, immerse the mop in water containing ground oil cleaning agent (generally diluted to 1:10-30), and then scrub.
2. If the oil stain has not been treated in time and the oil stain has penetrated into the ground, then a strong degreasing agent should be used to pull out the oil stain. When the oil stain is heavy, the original solution can be used for cleaning. If the ground maintenance requirements are high, it is not recommended to use.
3. Large-scale workshop floor maintenance and cleaning can be cleaned with automatic equipment such as floor washing machines, which is fast and convenient, and the effect is obvious.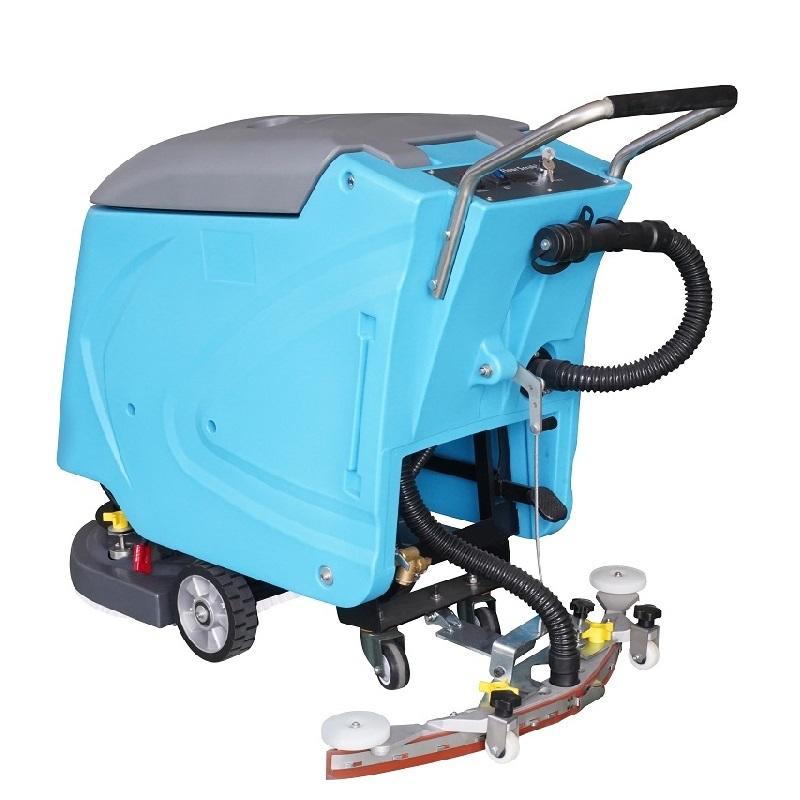 If the above treatment methods still cannot achieve satisfactory results, it can only be polished and refurbished, and then polished.
There are many people and goods in the factory workshop. Every day is busy with production, and the ground is difficult to clean. There are often heavy oil stains, dust, powder, sewage, glue marks, mildew spots, etc. on the epoxy floor, which are difficult to clean. Therefore, in order to improve work efficiency, many factories have used high-tech equipment, large sweepers, and washing machines. Wait. The cleaning efficiency is high, and the cleaning effect is more obvious. For the factory floor, it is necessary to do daily maintenance, otherwise it will take a long time, the oil will be heavy, and it will be more difficult to clean. Precautions for the maintenance of the workshop floor:
    (1) Daily maintenance (daily): Use a mop dipped in water to wipe it. In the place with dirt, use a mop and a diluent of ground oil cleaning agent to wipe.
    (2) Monthly maintenance: clean once every two weeks to one month, use a mop and a dilution of cleaning agent to scrub, and use automatic equipment such as floor scrubbers to clean.
    (3) Annual maintenance: once every six months to one year, use different cleaning agents to clean different stains as needed, and use brighteners to treat the polished surface material.