The application of sweepers is very common now, but some places have not yet used hand push floor scrubber. Today we will introduce which places and places can use hand-push sweepers, and provide reference for friends who need to buy sweepers :
 The walk-behind sweepers are divided into powered and unpowered sweepers, which are energy-saving, environmentally friendly, and easy to maintain. The hand-push sweepers are used in:
1. Factory workshop, some factories mainly bring in and out of vehicles such as sand, cigarette butts, debris and other garbage, and some factories, such as machinery factories, furniture processing factories, glass factories, etc., due to the large amount of production waste, manual cleaning is very troublesome, These problems can be solved with a walk-behind sweeper.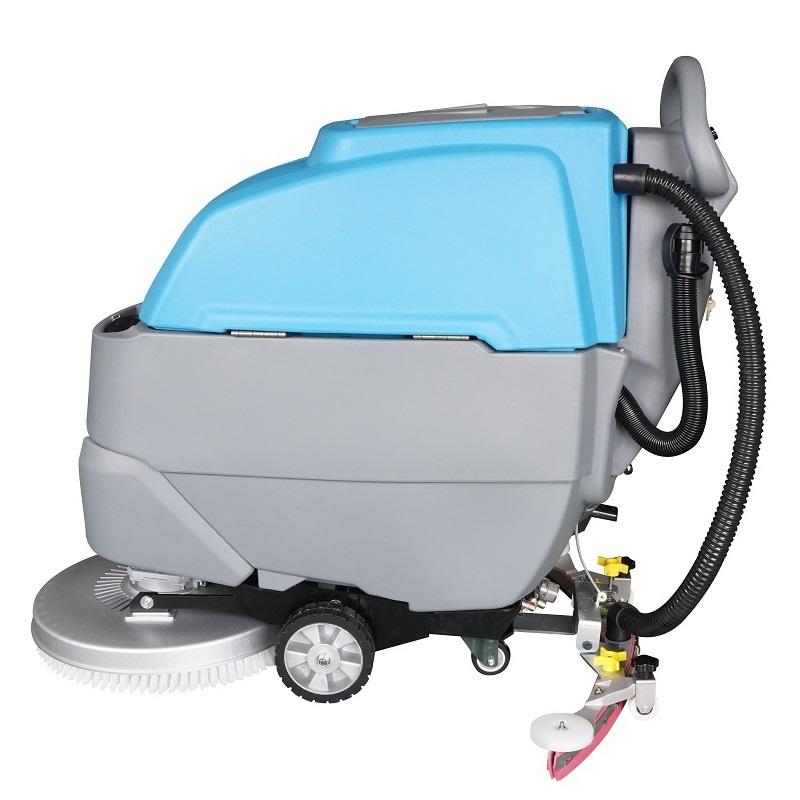 2. The warehouse area is usually not very large, and there are a lot of shelves. The hand-push sweeper is very flexible, and it is very suitable for use in warehouses. For larger warehouse logistics centers, it is recommended to adapt to the driving sweeper. higher efficiency.
3. Hospitals, campuses, parks, etc.: For hospitals and campus parks, it is a place where people gather. It is not ruled out that people throw garbage, so the ground is easily dirty, and the roads in the park need to be cleaned regularly, and manual cleaning is time-consuming It is laborious, so hospitals and school parks generally prefer hand-push sweepers for ground cleaning.
4. Property centers, communities, resorts, bus stations, gas stations, etc.: More and more communities are being built now. In order to provide a good environment for the owners, the community environment must be maintained. The use of walk-behind sweepers greatly increases efficiency, because walk-behind sweepers are not only efficient, but also extremely flexible, so these places prefer walk-behind sweepers.
   Which places can use hand-push sweepers? Some of the places where sweepers can be used are listed above. Other hand-push sweepers are widely used, such as various farms, breeding gardens, various processing plants, food factories, pharmaceuticals It can be applied in factories and other places. If you need to buy a sweeper, please contact us, and we will recommend a ground hand-push sweeper suitable for you.