Ride on scrubber machine are widely used in commercial places, factories, hospitals and other fields. The usage rate is high, and failures caused by mechanical wear or improper operation are inevitable. The failure rate has always been one of the important indicators of the quality of the scrubber. , let's introduce some today, the big analysis of the easy failure of the driving floor scrubber, let's take a look together.
1. The brushing effect of the driving-type washing machine is not ideal. This may be due to insufficient pressure on the brush disc of the washing machine or excessive wear of the brush disc of the washing machine, etc., and a new brush disc needs to be replaced.
2. The suction motor will be inhaled due to foam or sewage, causing abnormal noise or burning of the suction motor. Pay more attention to the amount of sewage in daily use.
3. Due to the untimely maintenance of the brush disc motor of the washing machine, the motor shaft will be wound with wires and ropes, increasing the resistance of the motor rotation and causing the motor to age and accelerate.
4. The driving wheel and the driving shaft of the driving floor scrubber are greatly worn. After passing through the Dianpo road section, it is necessary to slow down and reduce the pressure on the driving motor part as much as possible.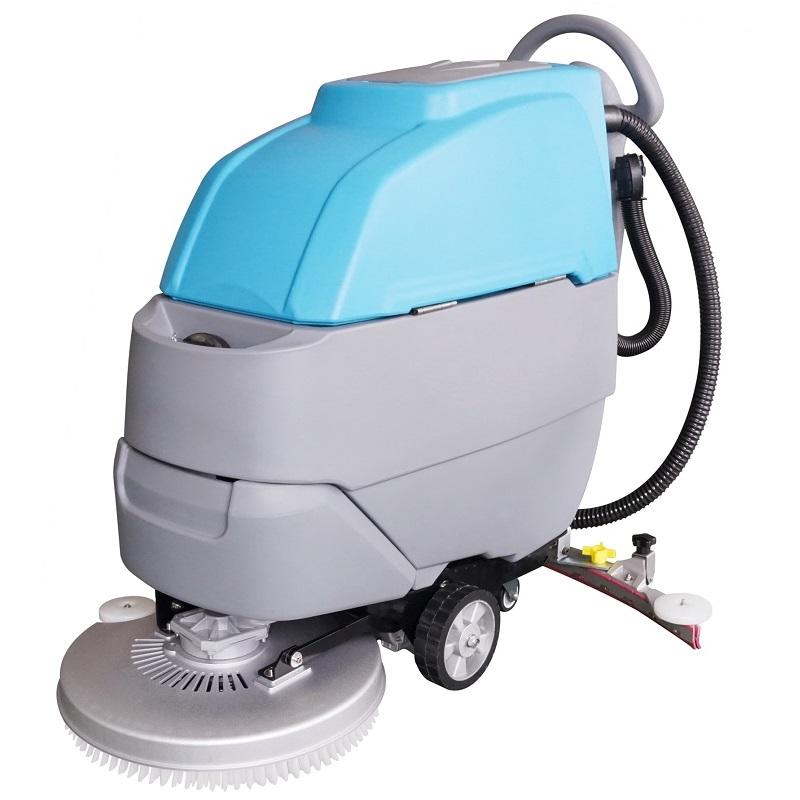 5. The water discharge solenoid valve damages the casing due to the impact and then enters the water, resulting in problems with the water outlet. Usually, the machine should be used to control the speed.
6. The filter at the clean water tank will be blocked due to not cleaning for a long time, or adding detergent frequently.
7. The washing machine has too much foam. It may be that the cleaning agent used is a cleaning agent with rich foam. If it is, it needs to be replaced with a low-foaming cleaning agent, or an appropriate amount of defoaming agent is added to the water tank.