About the use of the washing machine and the matters needing attention? Floor washing machines can not only be used in office buildings, shopping malls, hotels and other places, but also in factories, commercial streets and other places. I still don't know much about the washing machine, let alone what precautions are there for the washing machine, and the use of the washing machine is a little trick, so let's talk about the use of the washing machine and the matters needing attention, to help friends better Good familiarity with this artifact of washing the ground.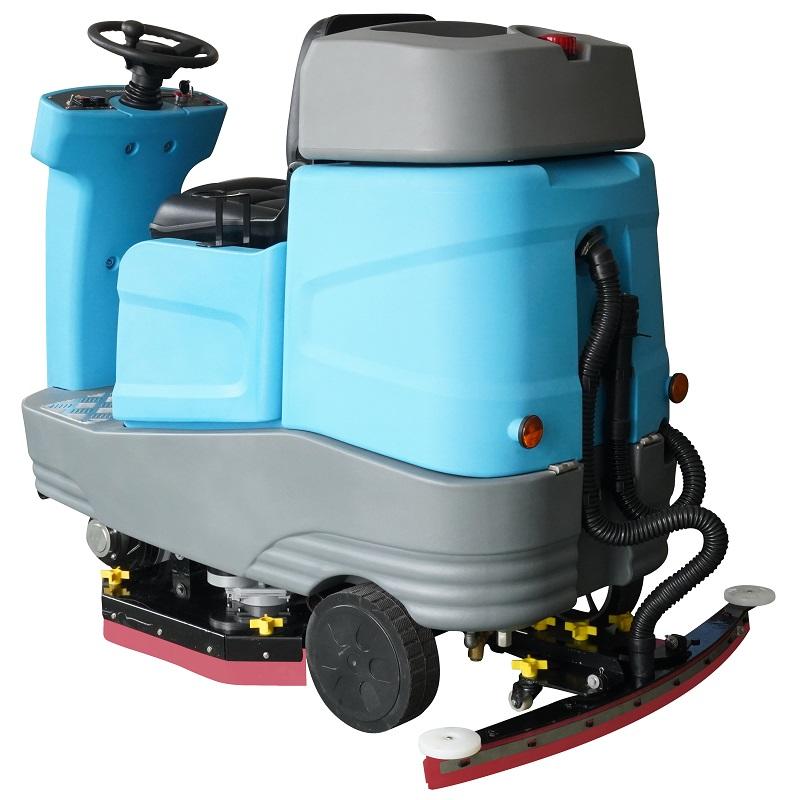 1. The washing machine is not omnipotent. It is mostly used to clean all kinds of hard floors, such as epoxy floors, tile floors, emery floors, terrazzo floors, etc. The effect of rough floors is not very good, and it will not wash the floor. The machine is damaged.
2. The washing machine mainly uses water to scrub the ground. Water is essential, and then the sewage is recycled. Remember not to use it without water. Using water washing not only has good effect, but also reduces the wear degree of the brush and prolongs the washing machine. usage time.
3. The first few times of charging the washing machine for the first time must be guaranteed for more than 12 hours, so that the battery can be used for a longer time.
4. The floor washing machine mainly relies on the washing machine brush plate and squeegee to complete the floor cleaning, so the brush and the absorbent strip are consumables, which should be replaced regularly according to the usage to achieve a better cleaning effect.
5. When the washing machine is delivered, we have special training to facilitate customers to better understand the equipment and help prolong the service life of the washing machine, so do not let unfamiliar people use the washing machine.
6. The sewage tank must be cleaned every day, and sewage needs to be discharged every time clean water is added.
7. The continuous working time of the washing machine is about four hours a day, and the cleaning work should be arranged reasonably and the machine should be used scientifically.
8. The maintenance of the washing machine battery is also very important. Before starting to use the washing machine, it is necessary to ensure that the lithium battery of the washing machine has enough power, and check whether there are impurities or dirt inside and on the surface of the washing machine, if any It should be cleaned in time, and don't let the scrubber work under low voltage conditions for a long time, which will greatly shorten the battery life.