Now the driving sweeper has been used in various enterprises, because the sweeper has a very good effect on cleaning the ground, and the cleaning efficiency is also very high, which is far inferior to manual cleaning. Driving sweepers can be applied to large-scale ground cleaning work. For large enterprises, mechanized equipment is very convenient and practical, and can effectively reduce the cost and labor cost of enterprises. Nowadays, property communities, large factories, warehouses, etc. have already began to be widely used.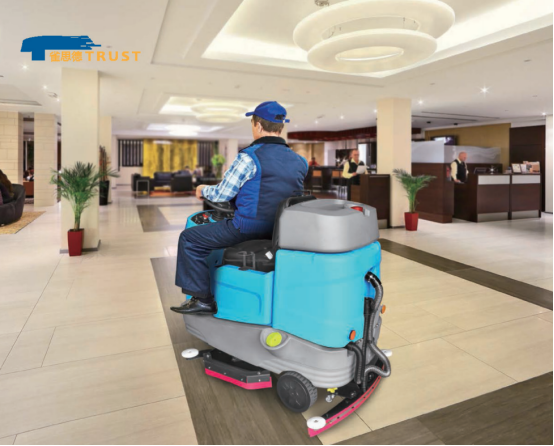 If the driving sweeper is not operated properly, there will be many small faults that will affect the customer, so what needs to be paid attention to in the work of the driving sweeper, the following editor will tell you about it.
What should I pay attention to when using a ride-on sweeper?
1. The driving sweeper has a dust collection system. When the sweeper is working, a large amount of dust will be sucked into the filter element to achieve the effect of dust reduction. During long-term work, the filter element needs to be cleaned, and the filter element needs to be vibrated. protect the filter element.
2. When the sweeper is working, it is cleaned by brushes, so pay attention to the brushes not to be entangled by ropes and other garbage during work, so as not to affect the cleaning effect of the brushes, and also increase the load of the brush motor, which needs attention.
3. If there are large bumps on the ground where the sweeper works, you need to detour or stop the machine to pass slowly to avoid damage to the machine.
4. The brush of the sweeper will wear out after a long time of work. The height of the brush can be adjusted according to the cleaning effect of the ground to achieve a good cleaning effect.