With the development of society, people's requirements for road cleanliness and environmental quality are getting higher and higher. When manually cleaning the ground, some sites are large in size and have a large flow of people. Manual cleaning is difficult and time-consuming. Ride-on sweepers are widely used. I believe everyone has seen them in life. Even if we haven't seen them, as long as we hear the ride-on sweepers, we know that they are used to clean the road. In fact, cleaning the road is one of the sweepers. a function.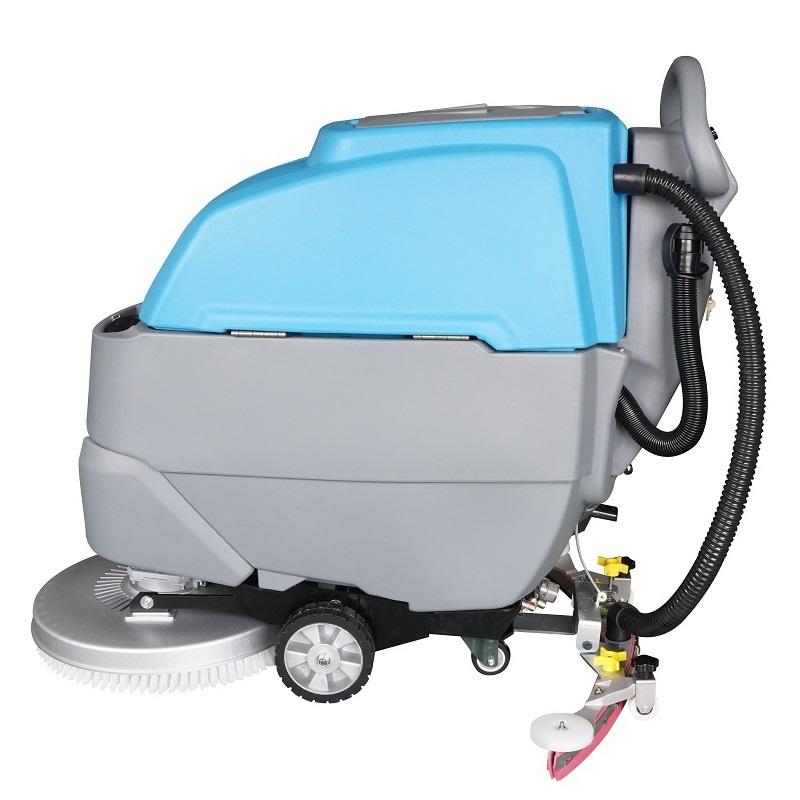 The basic functions of the driving sweeper are sweeping, vacuuming, and watering. The sweeper consists of four side brushes and one roller brush. This is his cleaning tool, a brush. The four side brushes sweep the garbage to the middle, and then use The suction of the roller brush and the fan sweeps into the dustbin to achieve the cleaning effect. The front and rear ends of the ride-on sweeper are provided with water sprinkling ports, which can sprinkle water while sweeping, which can play a role in reducing dust.
Ride-on sweepers are mainly suitable for outdoor environments with a lot of dust, which can effectively reduce dust and purify the air. However, our usual manual cleaning will generate a lot of dust. Using a ride-on sweeper to clean the road can reduce the dust.