Industrial scrubbers, industrial vacuum cleaners...have become the main tools of industrial cleaning products. They can help us reduce the cleaning time and improve the cleaning quality. Therefore, we should take good care of them and maintain them. How to do it.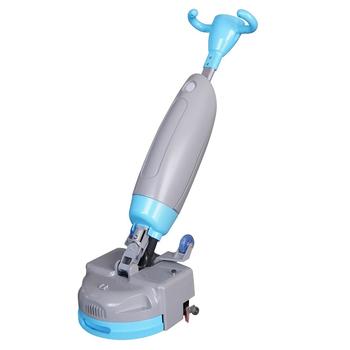 The maintenance of industrial scrubbers is divided into two parts. The first is some knowledge before use. We should first understand and know how to use it correctly. Proper use can delay the service life of the scrubber.
1. Read the manual of the scrubber carefully before use, and use it safely after training.
2. Please do not operate the machine before it is fully assembled. Before operating the machine, the user should carefully check the integrity of the machine.
3. In the area to be cleaned, the large debris on the ground and the garbage that affect the suction work should be removed first. This will greatly benefit you to improve work efficiency and protect the machine.
4. Particularly dirty floors can be repeatedly cleaned or choose different cleaning agents to improve the cleaning effect of the floor.
5. Due to uneven ground, sometimes even after cleaning, if there is still water, you can raise the brush plate, start the suction switch, push the scrubber, and repeatedly absorb the water in the area with water.
6. There are deep grooves on the ground, which will affect the water absorption efficiency of the machine. Please deal with it according to the situation at the time.
7. Normally, when the brush plate is in the up position, do not start the brush plate motor at will, otherwise the brush plate will be automatically removed.
https://www.scrubbermachine.net/