As a floor washing vehicle that plays an important role in the era of clean technology, the development of industrial revolution technology is inevitable, but the marketing concept should not only sell for sales, but should clarify its value, and express the value factors such as replacing manpower, improving efficiency, and safety image. , so as to win the trust of customers and build a service value chain.
The floor scrubber is a fully active cleaning device that integrates spraying, scrubbing and sewage recovery. It is equipped with a brush plate motor, a brush plate, and a water absorption motor. The main components are brush plate, clean water tank, sewage tank, power supply, control part, suction motor, squeegee, main wheel, universal wheel, drive motor and so on.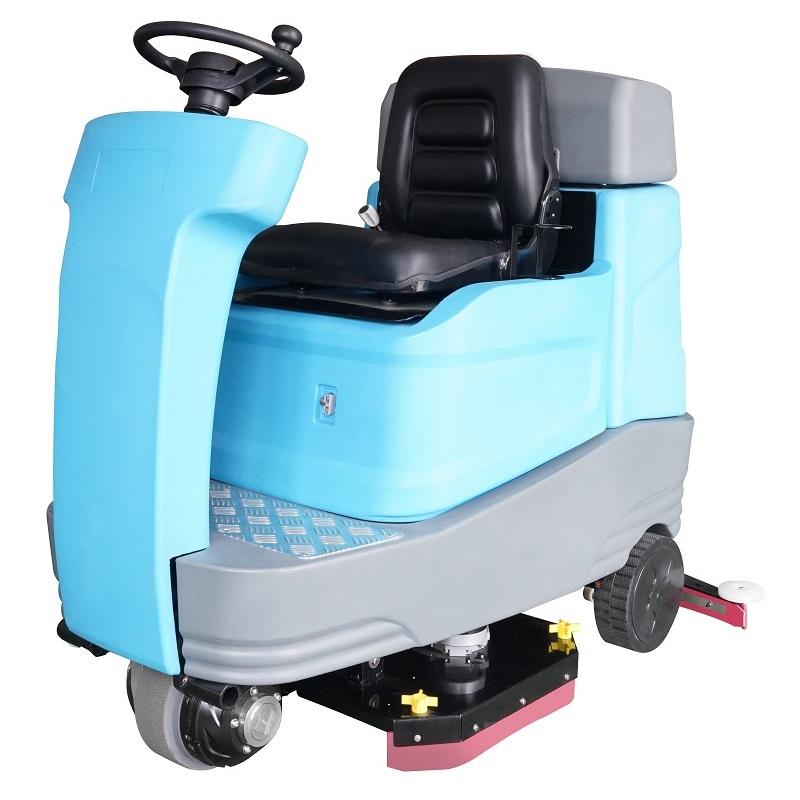 After purchasing a washing machine after sales, you must choose the appropriate washing machine according to the actual situation. How big is the washing machine must be selected. According to the area you want to clean, you can make a judgment and plan each washing machine. In fact, it has the most suitable cleaning machine area.
What are the maintenance methods for the washing machine? For the battery, check whether the power is sufficient. If not, please charge it in time. When charging, check whether the connection is overheated. Each normal charge takes about 6 hours; it is important to check the wheels, battery plugs, motors, etc. position, whether the screws are loose, deformed, etc., to avoid failure during use; check or repair the machine once a week or every month, and make records to ensure that the sweeper can be used normally, and do not find any problems. Repair without authorization to avoid greater losses, etc., under the action of the suction motor and the rubber strip, the squeegee sucks the sewage on the ground into the sewage tank and takes it away from the site.
Driving mode: driving with power, easy and labor-saving control, and higher efficiency; driving without power, relatively laborious, daily maintenance, and familiarity with the relevant parts of the washing machine, you can use the washing machine better, and Extend the life of the scrubber and save costs.